Remember the old makeup cases? I always thought they were so classy when my mom and grandma kept their makeup in these cases.  It looked so cute and compartmentalized.  I love being organized, I love storage boxes, I think every item should have its own case or storage area so you know exactly where to find it. 
Especially small items like makeup who has time to look all over the place for these items. Also, for cleaniness these items should be kept in a safe place. If that safe place is cute and decorative all the more better.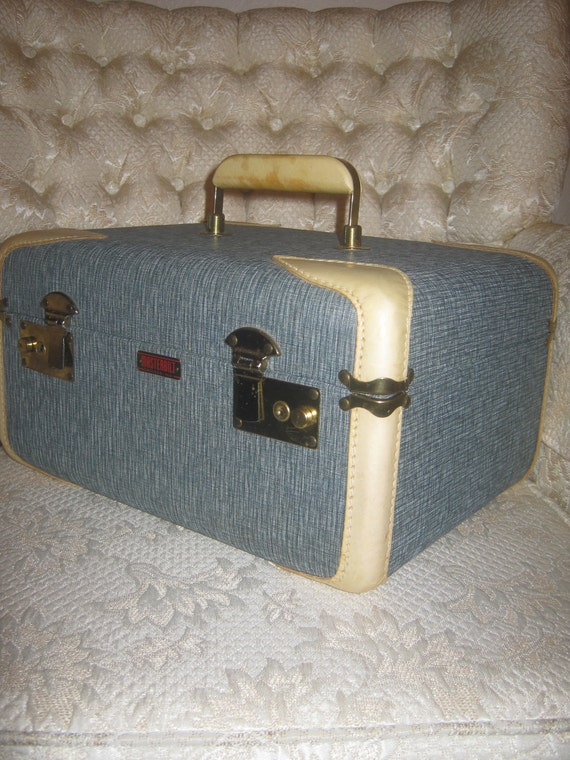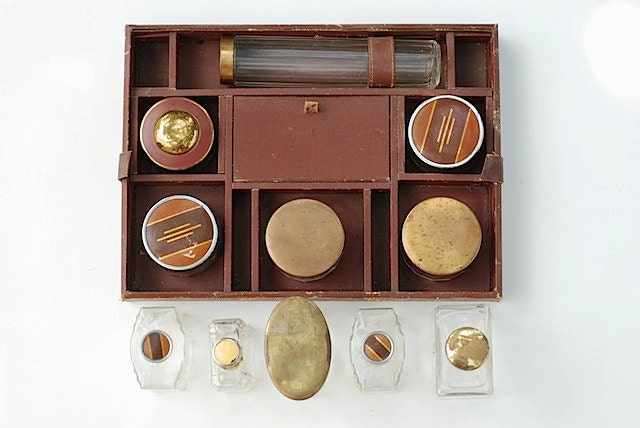 Tips on organizing your makeup
First off make sure that your makeup hasn't expired.   If it has, toss it, it's not worth it, especially with things like mascara to risk using old products.
If you're using a drawer to throw all your makeup into, drag it all out and sort out the things that you simply never use (yes that electric blue eyeliner would look amazing with the green dress you haven't bought yet, but it's been a couple of years so go ahead and let that dream die).
Sort makeup into eyeliners, eyeshadows, foundation, powders, etc.
As we've mentioned before, we're not big makeup people but we still manage to have enough of it to clutter up the bathroom counter
Now go around the house or to the kitchen and round up small bowls or boxes that aren't being used and sort makeup into them.
For all the brushes and mascaras into something less frou frou than the makeup itself.  But any kind of cup that will hold what you need will do the job.
This is a great time to wash brushes. Just use some mild shampoo and wash them in lukewarm water in the bathroom sink. Let them dry overnight.
Find covered containers such as a makeup case, or a makeup box that can hold: eyeshadows, blushes, powders, bronzers, etc in their own box to keep them separated.
Jaqs Makeup Loft is having a big clearance sale on all makeup boxes, cases, oraganizers and the like.  We have plenty of makeup bags and cases to help with your makeup organization needs.  Take a look!!
http://www.jaqsmakeuploft.com/categories/Makeup-Bags-%26-Cases/